I got dragged, kicking and screaming, in to one of The Range stores the other week. Shopping for tackle is one thing, domestic shopping is another, but a chore we lads have to endure. However, fair does to The Range, they do do some tackle which is worth a browse, and when trolley pushing around the kitchen utensils I came across a very handy bit of kit for a peanuts price.
Sat there, on the shelf, all neatly blister packed, was a small cutting board and knife set. It looked ideal for shore tackle boxes helping to reduce weight and bulk, but also perfect for cutting small baits when on the boat and targeting smaller species.
The board measures 19cms in length and is 12.7cms wide. It has a finger grip at one end and is made from a tough, easy to clean plastic material that although only 5mm thick, is stiff without undue flex making it perfect for precise cutting of smaller baits.
The knife, it says its stainless steel, I was expecting it to be a one session job, with rampant rust inevitable when contact with saltwater was made. I'm surprised to say, that after a 10-day session in Ireland being used everyday and never cleaned, and numerous fishing trips since, the knife looks as good as new and is in perfect condition. The total length of the knife is 18.5cms, half blade, half handle. The handle grip is a hard plastic type, easy to keep clean and with a good grip. I've run the blade down a steel a couple of times and its incredibly sharp with a sharp shaped pointed end making it easy for cutting thin belly slices of mackerel, or thin squid strips.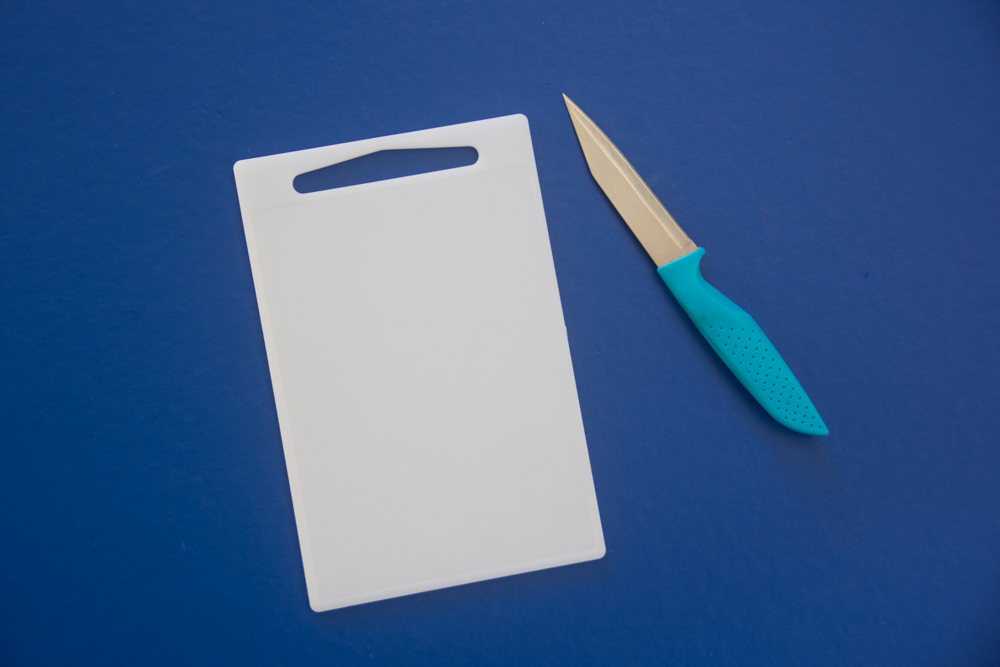 Although small, I've also found the mini cutting board big enough to cut normal sized mackerel when creating flappers or straight fillets. What's more the board and knife weigh little more than a couple of ounces, so my old and heavy cutting board now stays at home.
Since my original purchase I've been back and bought some more of these, putting one in each of my tackle boxes, also my rough ground rucksack. My lad saw them and he too went out and bought several for his various boxes, and anglers on the boat, when seeing them, have asked me where they can get them, so they're a popular item.
The cost of the RSW mini chopping board and knife set is just £1, and I believe its available from any Range store.