The Tactical Shore Angler
Mike has just completed a new book. Titled "The Tactical Shore Angler", the book gives the reader the vital and often missing information he or she needs to fully master the art of catching sea fish. It covers how to read any type of ground feature to pinpoint the fish holding hotspots, how to decipher and predict weather patterns, understanding tide cycles, moon phases and their effect on fish movements and feeding habits, the most successful rigs and when to use them, how to maximise opportunities with specific baits, and much more. It is a reference work written to help both newcomers, and the more experienced angler, to become more successful and further increase their catch rate.
Available from: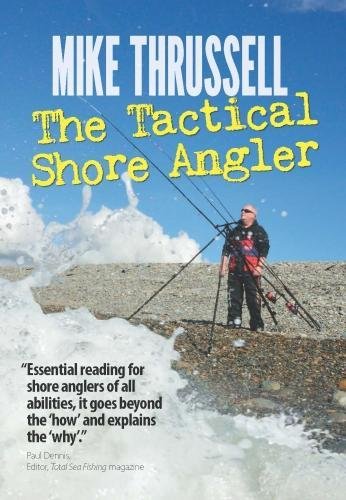 Book Title – Addicted to Angling
Published in October, 2015, Addicted To Angling, is a detailed account of Mike's lifetime as an obsessive angler. It covers his life path that took him from targeting small flatfish in Wales, to catching marlin in Mexico. Told as a collective of adventures and experiences in both salt and freshwater, it is written from Mike's personal fishing diaries meticulously kept since his early teens. Written to entertain, it also sees the reader given the precise circumstance, weather pattern, tackle and bait used to make some remarkable catches.
Available from: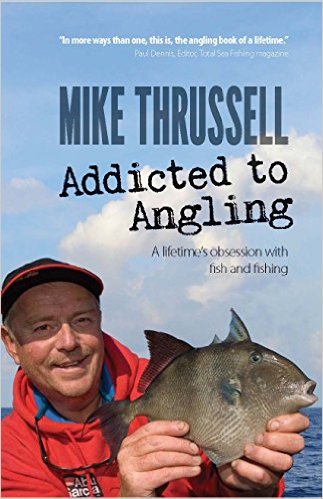 Book Title – Bass: Strategy & Confidence (Blandford Press)
Published in 1989, this book is based on Mike's experiences targeting bass. There are chapters on the history and lifestyle of bass, their feeding habits and baits, plus specific chapters on how to fish rough ground beaches, surf beaches, estuaries, boat fishing, spin and plug fishing, specimen fish, tackle for bass, strategy and confidence, and conservation. The book was very popular during publication and remains well read today. Though now out of print, it can still be found in good second-hand bookshops, also online.
Book Title – First Run: Shark (Ward Lock)
A detailed account of how to catch porbeagle sharks in British waters, but with reference to the Americas. The book carries 16 chapters. These include a chapter on the porbeagle and answers questions about its history and reputation, chapters on their life-history and physiology, worldwide distribution, tides, currents, temperature and weather patterns, baits and baitfish, chum and scent trails, fishing at anchor, drift fishing, light tackle techniques, and much more. The book was published in 1990, and though now out of print, it can still be found in good second-hand bookshops, and through the Internet.