I found this Rolson Multi Purpose Light when walking round a Range store and looking for an LED light that would illuminate my carp bivvy, but also be light and compact enough to take with me sea fishing for short night sessions when I wanted a light source for baiting up by the rod rest without having to take a larger lamp.
I decided to go for a battery operated unit, as I didn't want the hassle of fretting over a rechargeable unit and wondering if it had enough power left for a full session, or having to carry car type recharging units. At least batteries are quick to change and light enough to carry.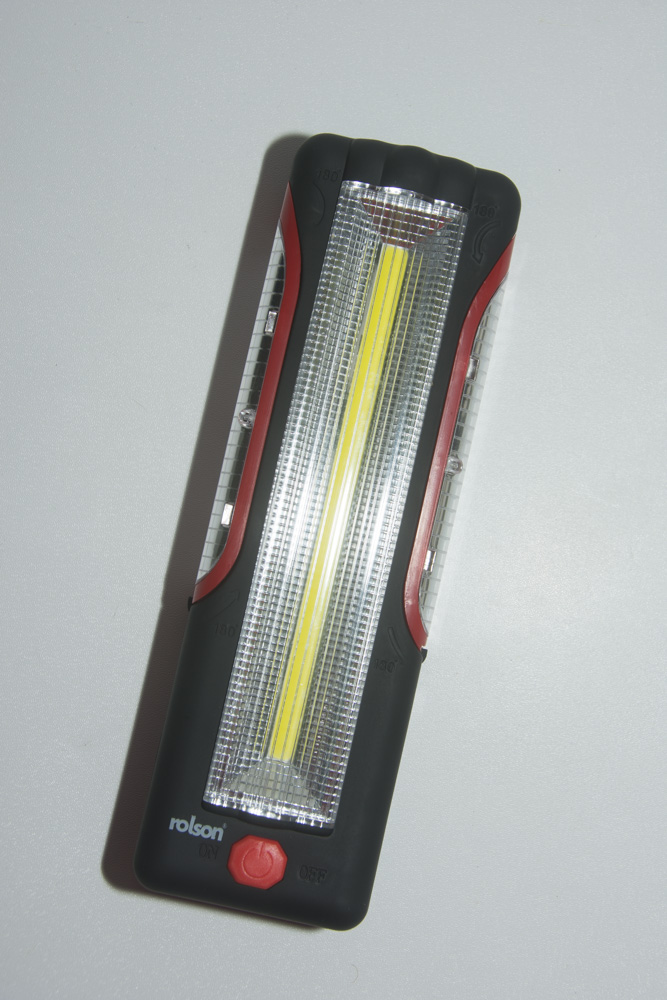 It features Chip on Board technology that produces a super bright 220 Lumen white light giving a wide pool of vision that lights up a wide area around the rod rest when sea fishing, and fully illuminates my carp bivvy.
It also sports pull out side lights, each with six LED's giving 12 lumens of light when you need a subtler output. This alone is enough to light up the bivvy, and more.
The unit is rectangular in shape, with a height of 22cms, a width of 6.8cms, and depth of 4cms, so its compact, easy to store in a rucksack, tackle box or bag, and it weighs just 180g. It is made from tough ABS with a high grip rubberised finish. It also features a hanging hook, plus has two magnets on the back which you can use for attaching through fabric or directly to metal. There is a pull out stand allowing the unit to sit upright at a slight backwards angle if you want to use it on a tackle box of bivvy table too.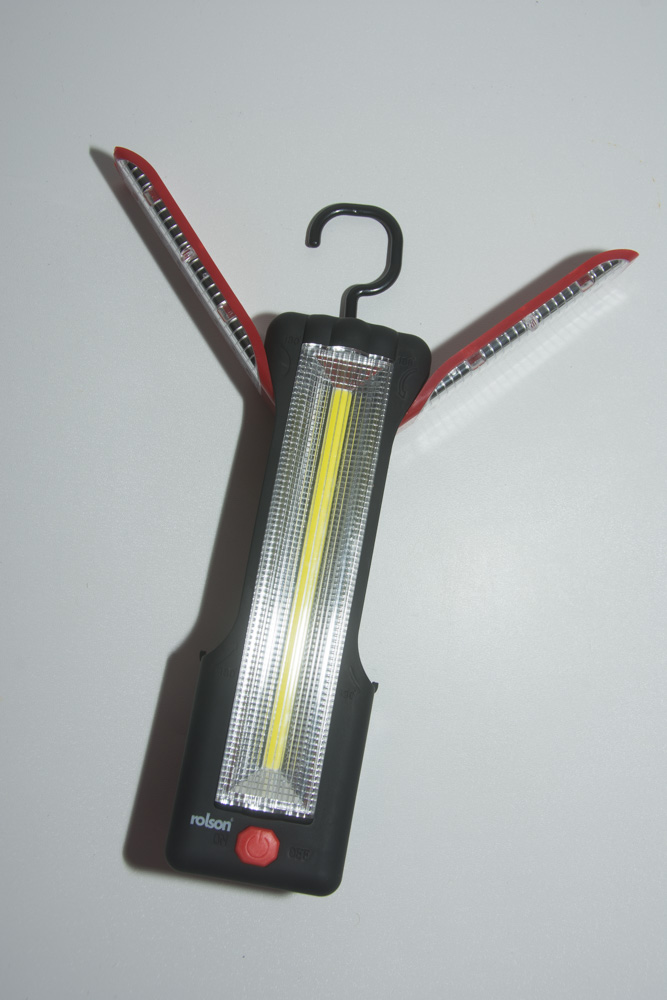 It runs on 4 AA batteries which are included, but so far has run for over 12 hours on the same supplied batteries.
I paid £11.99, and after a fair bit of use, feel it offers great value for money, is tough, offers masses of light for its size, and is perfect for short session fishing, or inside carp bivvies. I also leave it in the back of the car, as its perfect should you be unfortunate enough to get a puncture and need to change a wheel at night, and just for simple tasks like packing your gear away and making sure you've left nothing behind in the dark.
The Rolson 3W COB Multi Purpose Light is available from The Range.