Though a life-long coffee lover, and confirmed tea hater, over brewed instant coffee from a flask has never been a favourite of mine, and most of the time, after a few sips, it gets chucked before I go home. Equally, carrying sandwiches is a pain, and in mid winter, it hardly fires you with enthusiasm spending hours on a cold beach with an equally cold sandwich to keep you fuelled.
I was recently wandering around a Gelert store in North Wales. They'd got a sale on, and I spotted a neat little single ring gas stove that is perfect for leaving in the boot of the car, but is light enough to carry on to the beach for a hot brew.
It's a generic stove, obviously made in China, and carried under numerous competitor brands, but its well made, the Gelert one featuring a metal black enamelled body and aluminium stove ring. It has instant automatic ignition to light the stove ring, and the heat is a simple clockwise, anti-clockwise turning switch that is on the front of the stove for easy access and adjustment. The plate surrounding the heat ring lifts out and reverses for cooking and cleaning, and back again for ease of carrying.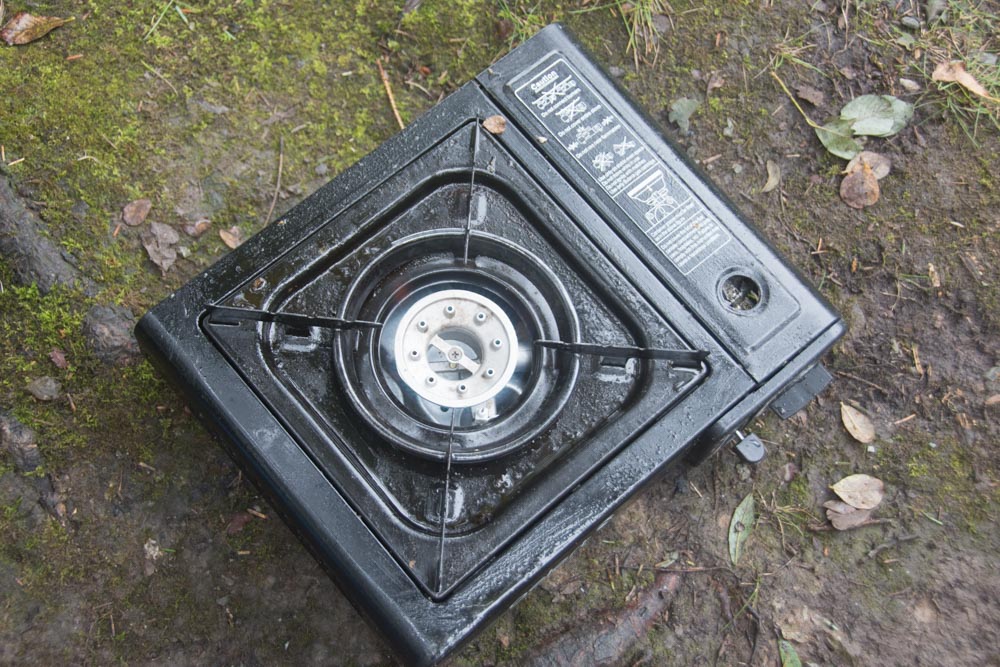 The dimensions of the stove are 13.5ins x 10.75ins x 3.75ins. Low and flat for easy storage, and it weighs just 1400g, or a shade under 50ozs. It comes in a compact hard plastic case for protection too. The gas cylinder for this stove is the longer CP250 type, which fits neatly in to a recess within the body of the stove, plus has a simple turn and engage switch fitting that ensures that the cartridge is fitted properly, plus it can be fully disconnected for safety by the snap of a switch when not in use.
I've used the stove straight out the back of the car for making soups, drinks, and cooking up pasta and proper noodle dishes, cooking steaks, plus bacon and sausage sarnies before and after fishing. Its been used on the beach, and when I've been bivvying out carp fishing. They suggest a typical cartridge will last about 1hour 40 minutes, but the cartridges I've used, alternating between full and medium heat, have lasted well over 2-hours. The cartridges cost around £1.99, so its cheap to run.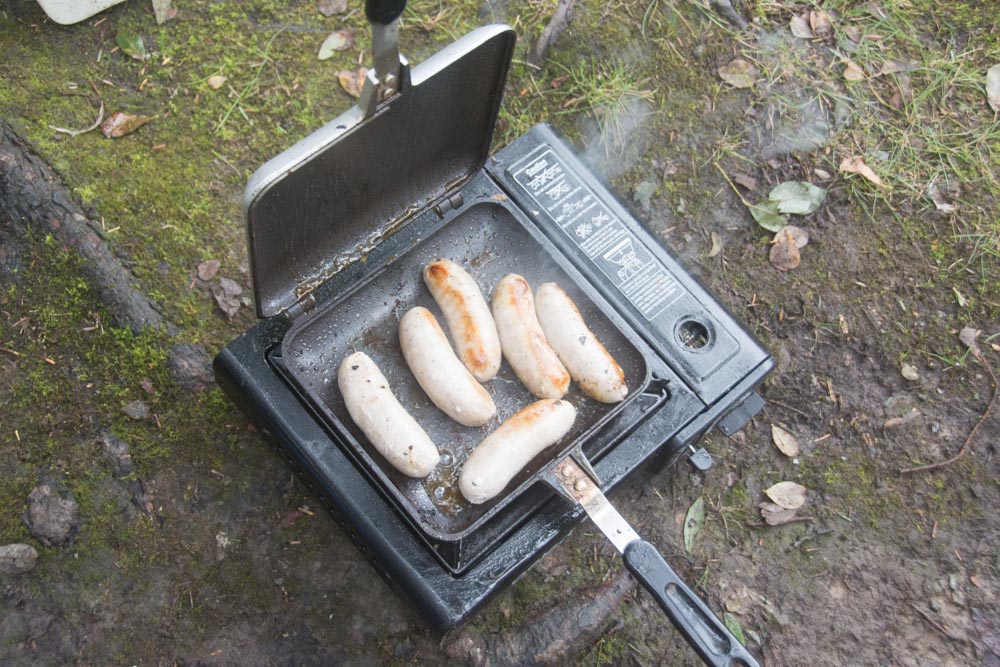 Spending two days' carp fishing, and frying up meats and bacon, the stove got covered in grease, but it cleans up a treat, and after a few months of hard graft, it still looks like new.
I use this stove alongside my smaller, more compact Chub stove, so that I have the option of brewing a coffee while also heating up something to eat, which works well on longer sessions.
The normal price of the stove is about £24.99, but I paid just £12.99 in the sale, and frankly, at both prices, it's a bargain. Most outdoor and climbing shops seem to stock this stove under different names and in different colours, so shop around.