Being honest, the autumn period has been a bit strange, fishing wise, for me. Much like the rest of my year, I've struggled to get the trips I wanted to make in mainly because the weather has been so poor. I lost two potentially good boat trips out to the Irish Sea wrecks on what were perfect tides, but we all know you can't win 'em all!
However, one wreck trip did come off and I jumped aboard the Judy B skippered by my old mate Dave Carey out from Pwllheli. It was during a prolonged spell, nearly three weeks in fact, of easterly winds. As we left the marina I quietly mentioned to Dave my concern that the pollack might be moody and tend to stay tight to the seabed due to the high pressure, and the same thought had crossed Dave's mind too.
Dave had a new WW1 wreck he wanted to try, and we found it first time of looking. It comes up off the bottom about 25-feet and was quite a big target area. The sea was flat, and there was next to no wind, so the drift would be nice and steady. The sky though, was cloudless and the clarity of the water was also incredibly clear after the period of easterly winds, so great boating weather, but not exactly ideal for fishing.
We began on the ebb, and just as we thought, the fish were tight to the seabed and just not inclined to chase lures more than about 15-feet off the bottom. If you didn't get any interest within that tight seabed band, then you had to go straight back down and start again. No point working higher as it was dead water.
I was using a Whitby rig with the hook length coming off the same swivel eye the leader is tied to. I started with 20lb Fluorocarbon and a 6-inch shad, but struggled for bites initially. I changed to 15lb Fluorocarbon and swapped the lure for a small 4-inch Devils Own shad in Pearl/White, which is see-through and allows any light available to reflect through it. This did the trick and I was off the mark with a couple of 5lb pollack.
It has to be said, we were all trying hard but the fish were playing hard ball and it was steady at best. As we hit low water things improved and I picked up a couple of quick fish between 4 and 6lbs. I decided to change to a bigger lure to eliminate the smaller ones, and though I knew I'd get less fish, there was a much better chance of a bigger one.
As the tide picked up, as we started a new drift, I made sure my lure was positioned hard on the seabed just as we came over the wreck. I'd only turned the reel handle three times when the rod felt pressure and I watched the tip fold over to a good fish. It was a case of pump it up away from the snags as quick as I could. It took a small amount of line a couple of times, but eventually broke surface and looked to be about 10lbs. One of the lads on the back of the boat also pulled a fish out about the same size.
Two drifts later and the same tactic worked again with a good fish hugging the seabed and wreck and refusing to come up. But it gave in the end and I boated a fish that looked in excess of 11lbs and might have made 12lbs or so. Everyone caught fish, and it was great day, even if the pollack were a little coy thanks to those dreaded easterlies.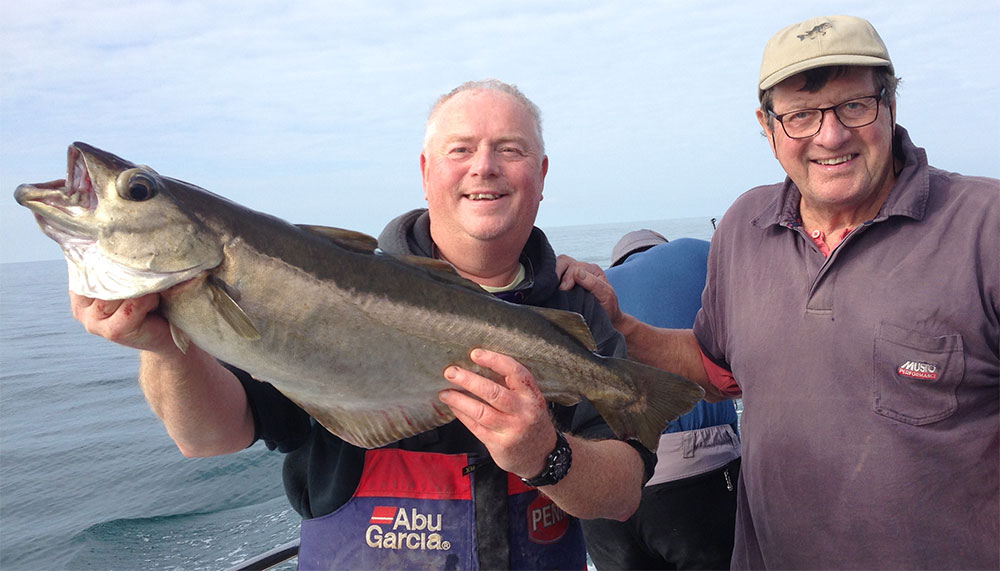 Next up was a trip to the Eisteddfa Fishery in North Wales with trout in mind. Again easterlies came walloping in from off the Snowdonia mountains and it was one of those days when it was warm, then cold, then warm again. It was intermittently sunny, and the lake water was clearing. I was fishing with Mike Jr and we found the fish were feeding in a tight band about 3 to 4-feet below the surface, but sometimes showing on the surface.
I set up a 5W floating line, and went for a longish 14-foot leader ending in a 6lb tippet. My fly choice was a small black nymph.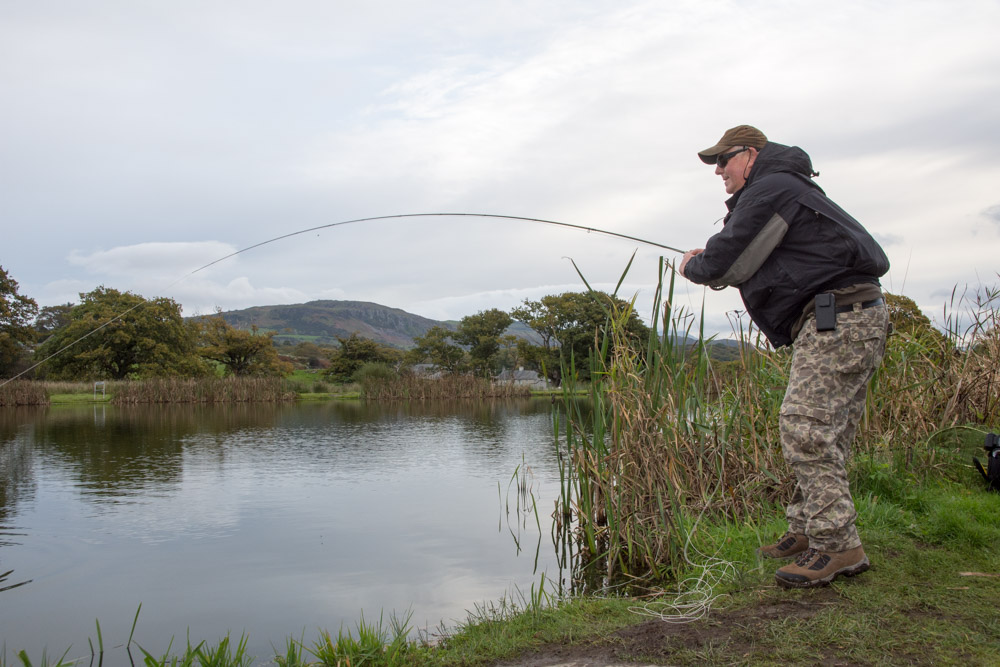 Mike Jr was in to the first fish, a feisty 4lb rainbow that took a small goldhead, and smashed up the surface leaping two or three times. Then I was hitting fish to the same size on the black nymph just left to sink down in to that feeding band, with the occasional twitch to give it life. We were picking up fish to 4.5lbs steadily as the day progressed, but I noticed a shy rise back in a small bay and went to target the fish. I couldn't make out what it was, but it was sip rising. I stayed low behind some bulrushes to hide my silhouette. The first cast I managed to make a right crock of it, partly me and partly the gusting wind, but the next cast fell neatly where the fish was working. A few seconds past, then I watched the sip rise as it sucked in the nymph. It fought hard, but I knew it was a smaller fish and definitely not a rainbow by the fight. It proved to be a nice brown trout about 1.5lbs which was instantly returned.
It was a good day, with time out for a nice packed lunch and a bottle of beer, plus a Dad and lad chin wag. We had around a dozen fish between us, so were happy enough.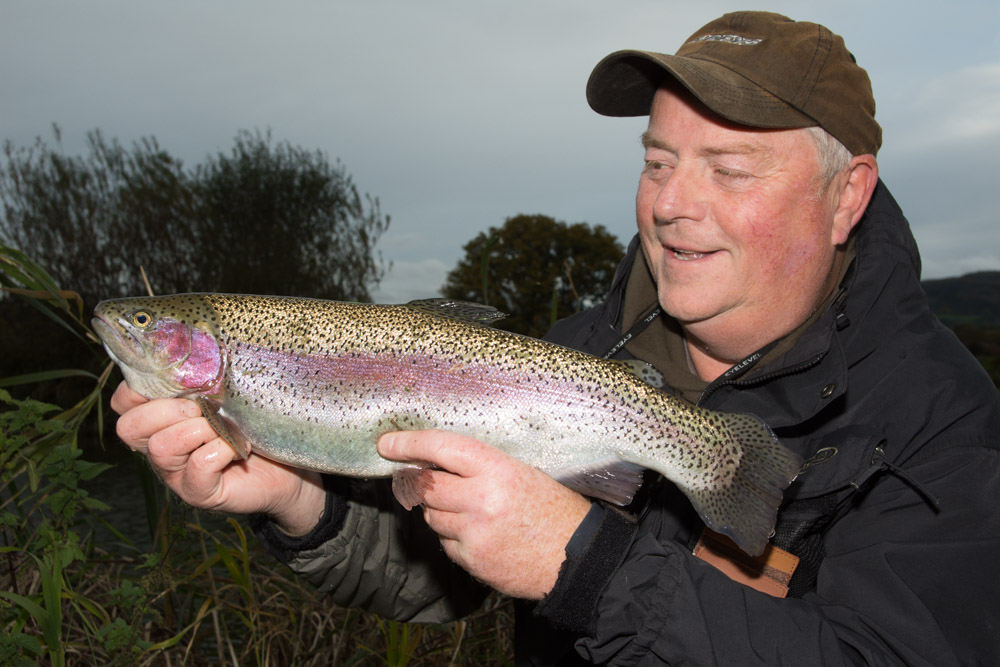 I then made two quick shore fishing trips. On the first I bagged a solitary 2.5lb codling amongst a few whiting on a real snotty night when the rain soaked everything and it blew a bitch, then a few nights later enjoyed a pleasant four hours targeting whiting, flounder and dabs on a night full of stars. The dabs, so far, are predictably small, though I have expectations for some better quality dabs after Christmas due to chatting to a couple of local charter skippers who say they've been getting a few bigger than average ones during October.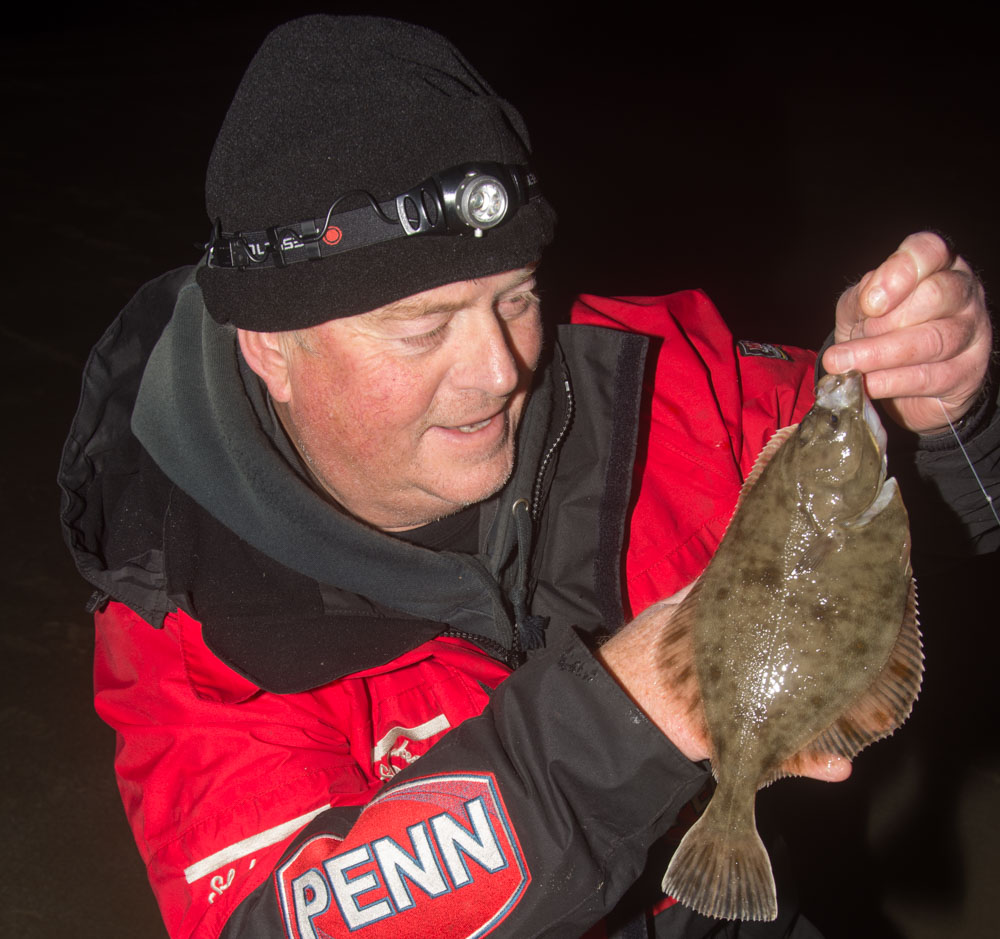 I have to say, that so far, the whiting numbers are below par. But as we've seen with so many species this year on my patch, and elsewhere, this may well be a delayed arrival and they could come late. We'll see!
Fishing wise, winter begins for me on the 1st December. Much depends on the weather, but I'd like to add to that single cod tally, plus see some of the big winter flounder in my hands. Also, I haven't rock fished at all this year, bar a single trip very early on, so getting my walking boots back on is on the cards. I've also bought a winter ticket for a carp lake, but more on this next time.
Be lucky!